All is not quiet at Guerilla Mods. On any given day, their team chat portal is peppered with (often.. spirited) dialogue about troubleshooting graphical snags and sorting out timelines for certain workflow stages. This has been ramping up lately, as they are on the cusp of a rather significant development with their major long-term project, the GT4 field.
With their current version 0.72 status, Guerilla's GT4 grid is already a celebrated and well-used car set in numerous highly-competitive sim racing leagues. But Guerilla know that the GT4s are at v0.72 for a reason, and the necessary momentum they have gained lately is now propelling them quickly toward polishing their crown jewel with completely new models–both inside and out–including new animations, LODs and overall optimization.
Over the past year, you could be forgiven for wondering where Guerilla was at with their GT4s. After a slower, steadier pace of development, they topped off their now-15-car grid with the highly-anticipated Alpine A110 and Sin R1, and leveled out the field with overall improvements to reach their current v0.72 stage. At that point, the rather small, focused Guerilla team had to regroup and assess how they would move forward. Over the next few months, they worked on other special projects–one-offs like the Toyota S-FR (see the blog about this car) and the genre-busting Praga R2T–which certainly demonstrated that they were capable of surprising sim racers with fun, somewhat whimsical alternatives to the GT4 cars, but they didn't necessarily grow the team's development strength.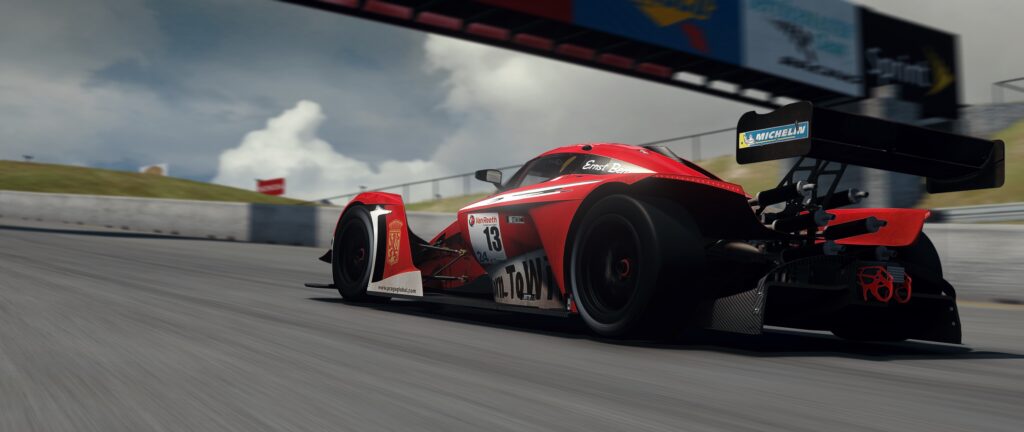 Then, Guerilla's Timo Hartmann decided to build up their team roster to step up their productivity. Graphic designer Marcel Erner would be joined by Raffael Meißner, who would also look after quality management. Xauntyse Manning was enlisted to help Alek Morelock with physics, rounding out the other members Benjamin Baron (3D Designer), Immanuel Vinke (Engineering), and Tim Heinemann (car tester and real-life race car driver). Timo, by the way, is something of a master of all trades; he looks after sound, 3D modelling and graphic design.
The decision was made to bring up most of the GT4 field with high quality Assetto Corsa Competizione (ACC) conversions (a couple of cars are actually scratch-built), which will bring the cars to v0.8. The newly expanded team started churning away with solid progress.
Along the way, Guerilla Mods had a couple more surprises. The Audi R8 GT2 would show some of the team's new potential with a stunningly modeled interior, gritty yet intuitive handling, and jaw-dropping sound and exterior work. Then Guerilla switched gears again with the Abarth 500 Stage 4, a full-aero, angry insect stuffed with over 330 hp.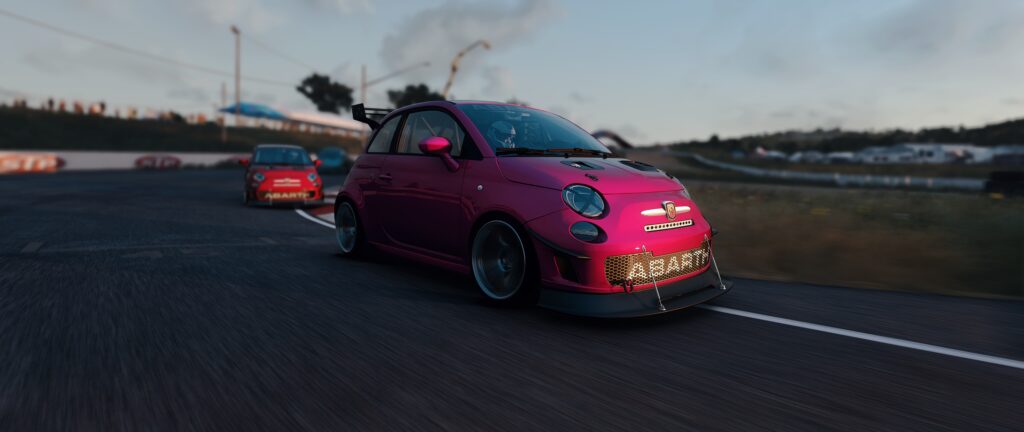 These side projects were not mere distractions; they all provided key building blocks upon which the GT4s would be reconstructed from the seats outward. The Aston Martin Vantage would become the first car in the pack to qualify for v0.8 status with its comprehensive visual overhaul after a serious effort, and the update is live via Content Manager (CM) if you already have the previous version, or in Guerilla's Forum section of this website as you read this. As you hopefully can tell from the images here, the result is simply breathtaking to look at as soon as the Aston appears before you in-game, and feels and sounds as satisfying as ever.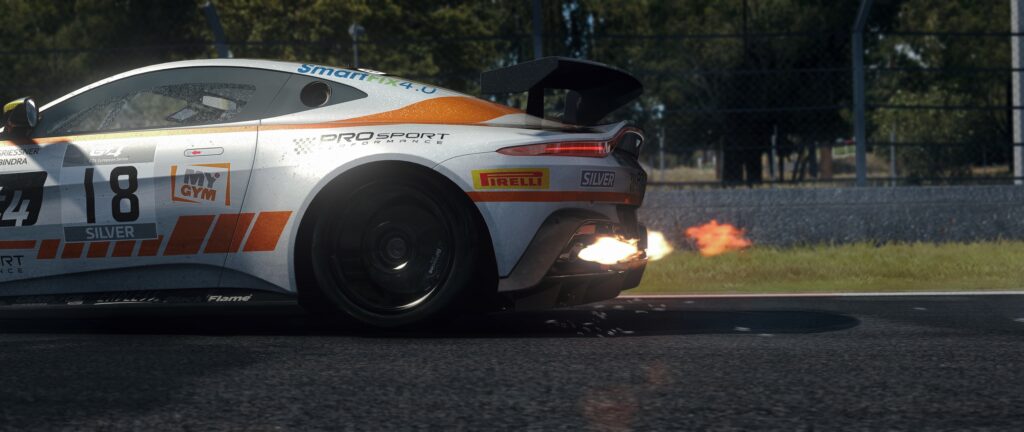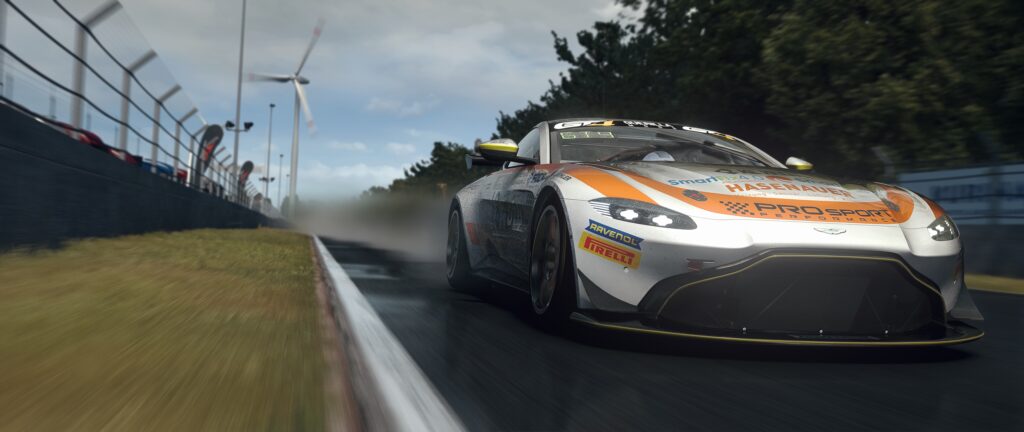 A handful of other cars in the grid are already on a near-parallel workflow roadmap to v0.8, so keep watching your CM, this website's Forum, or Guerilla's Facebook group for updates.
Once the field's overhaul is complete, things stay very interesting. Guerilla will then concentrate on a new physics and sound overhaul for v0.9, then finally, v1.0 with final BOP balancing and sorting out any remaining bugs.
So get into the new.. very new Vantage GT4, and take a moment to reflect on what has had to happen to get this car to this point. If you can appreciate the gravity of Guerilla's progress with the GT4s–and within the team in general–they might be convinced they have earned a bit of a break. I have a feeling they won't be slowing down much any time soon, though.