When I think about the benchmark of high-quality Assetto Corsa mods , especially for GT cars, the two pillars have always been Race Sim Studios (RSS) and Guerilla Mods. The comparisons are undeniable: both modding teams are committed to producing stunningly impressive 3D models and uncompromisingly realistic physics.
The RSS GT payware DLC pack has long been considered to be one of the most highly-revered sets of GT cars for Assetto Corsa (AC), but no one will tell you they are especially forgiving to drive. This is not at all a criticism of the mods, but an acknowledgment of the accurate representation of the brawny, fearsome GT1 cars of the early 2000s that were challenging to control at the limit.
But it hasn't stopped people from trying. My regular online racing group recently started a friendly gentlemen's racing series with the RSS GTs, with me choosing the Lister Storm in a field also containing Chrysler Vipers, Saleen S7s, Ferrari 550s and a lone Lamborghini Murcielago. Our first event at Donington (national layout) was drama-filled from start to finish, with multiple restarts, cross-country bounds and numerous take-outs. We are in for a grueling series.
Our upcoming stop is at Oschersleben (moto layout), which seems like a bit of a sick joke with its club racer-like feel of slower, tighter turns, race-ruining sausage kerbs and a tricky chicane. This is going to take some substantial practice time. As such, I often do lots of various car testing at the track I need to focus on for any given race, and the Guerilla team just happened to circulate an almost-finished version of a brand new GT2 car which they have been steadily working on for a while.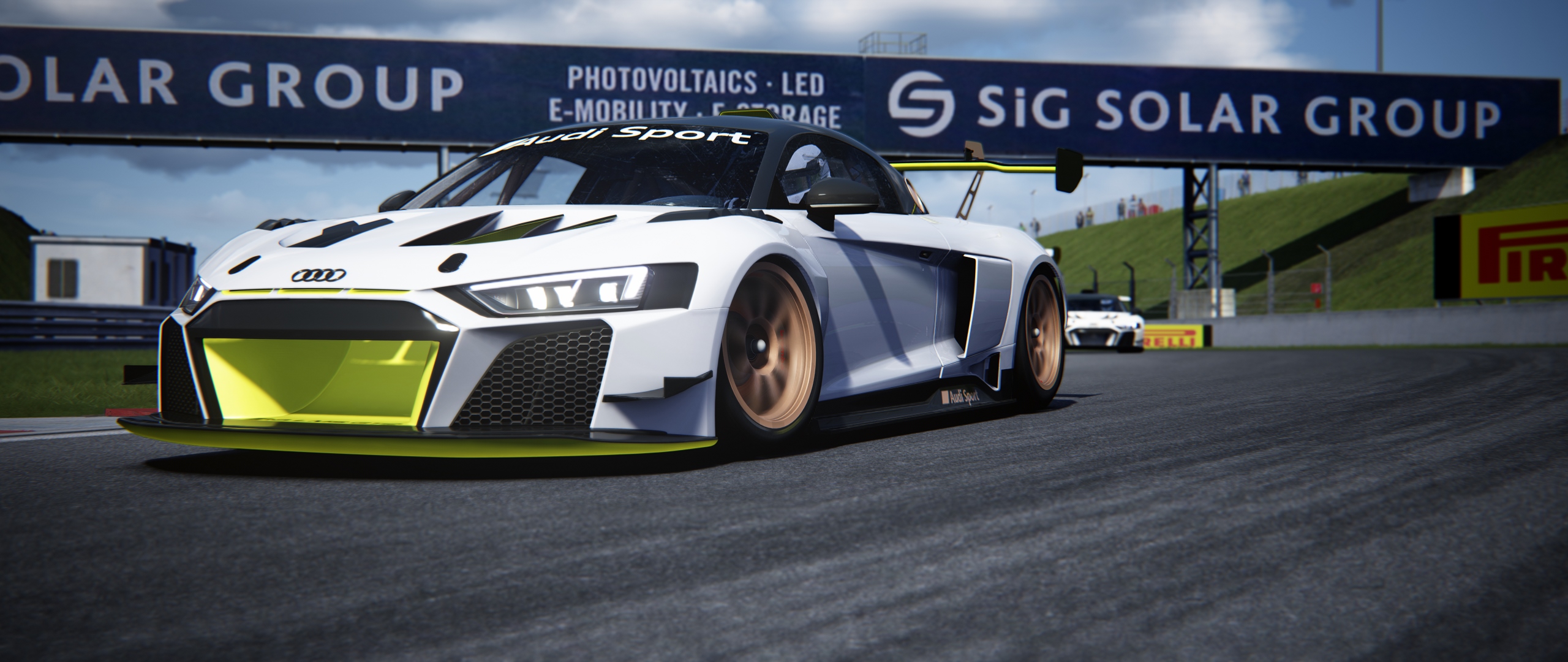 Their Audi R8 GT2 wasn't really meant to happen. Not now, anyway. With team members working through serious updates for their large, acclaimed GT4 field, there wasn't really time to spend on a different project. But when they started looking at the design, and realized they could get a 3D model together with less investment than was earlier thought, there was no going back. They were all fascinated with the concept to see it through.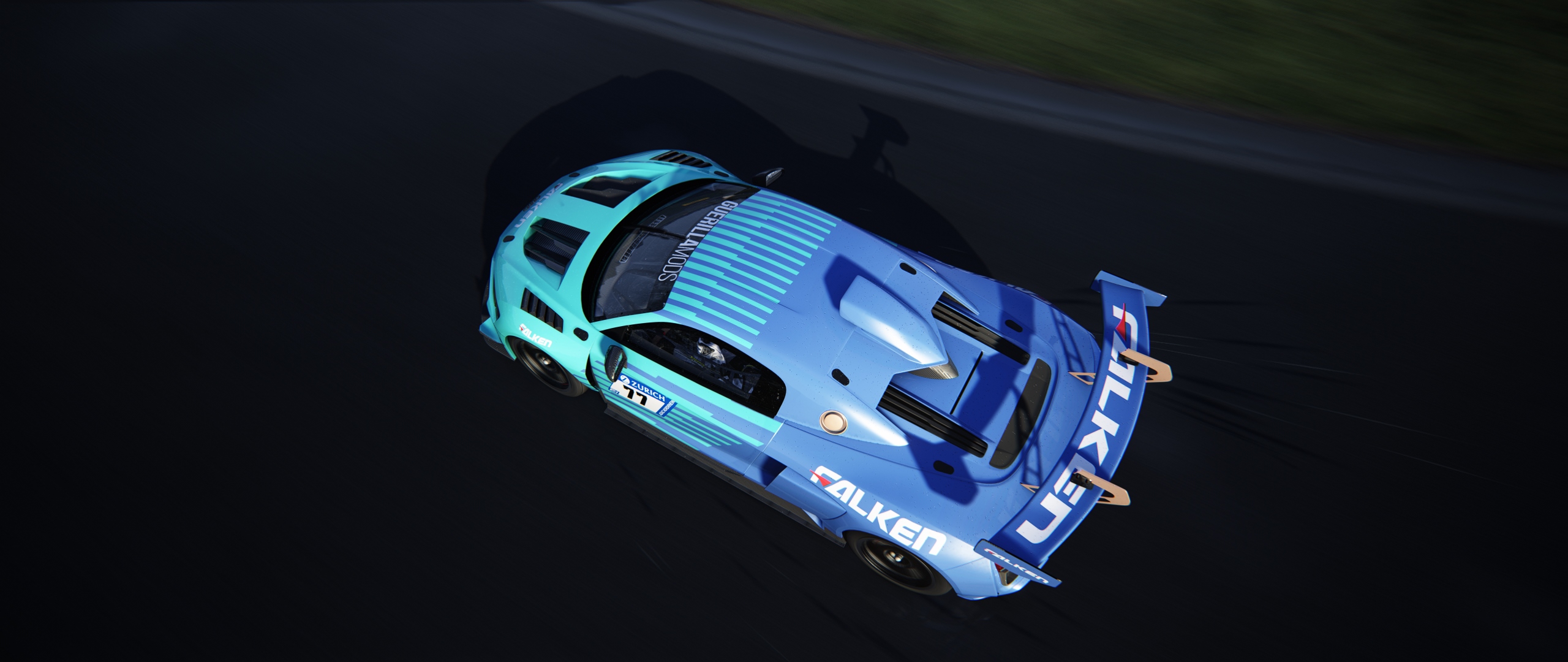 Within a few laps, I can see why. While it clearly has more power than their GT4s, the R8 GT2 still has plenty of the user-friendliness that the more grassroots class has, and even their recently-released Toyota S-FR. Here is what Guerilla Mods graphic artist Marcel Erner had to say about the class: "GT2 is a 'new' class/series between GT3 and GT4; a customer-friendly series for beginner or gentlemen driver. The GT2 cars are not as expensive as a GT3, because the cars have a lot parts of their street cars. Some parts are modified. So for teams it's cheaper. The GT2 are faster than GT3s on straights, but have less downforce than GT3s, because they have a reduced aero package."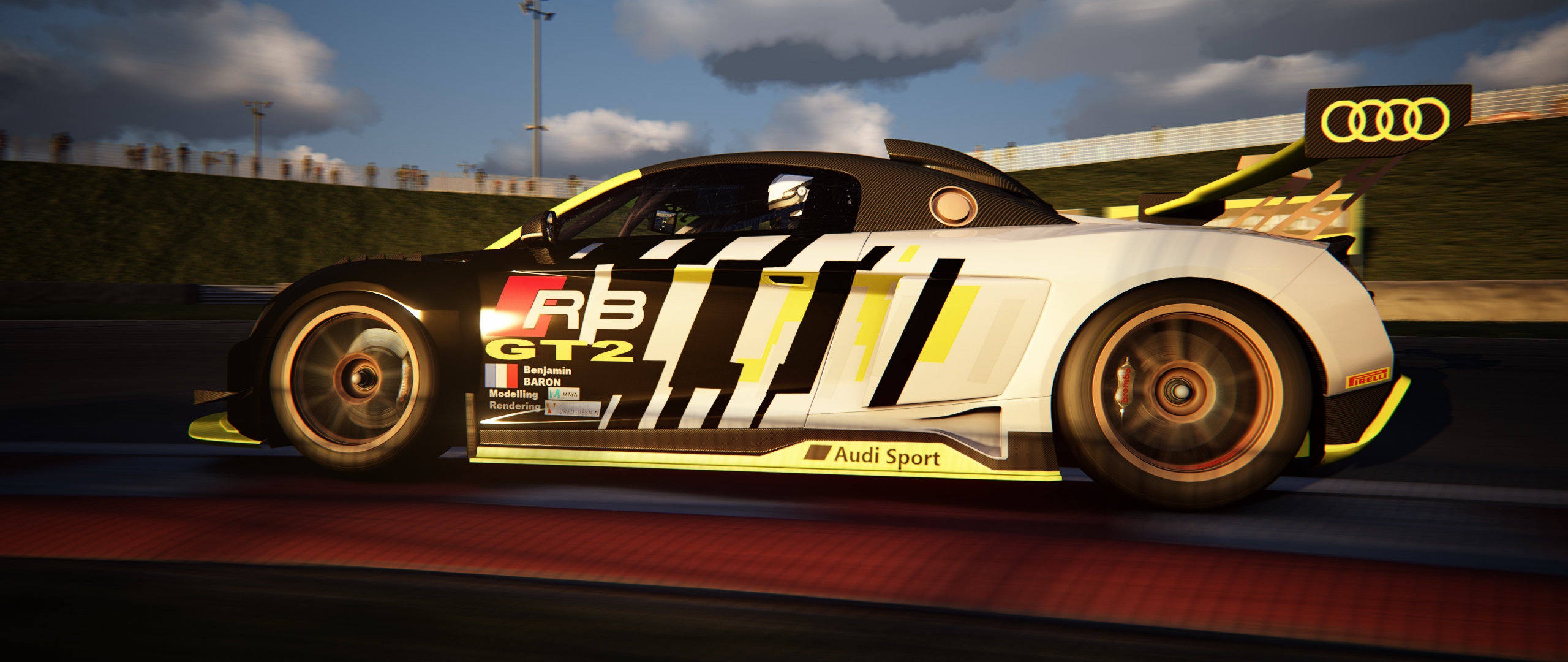 What that translates to on the track is a car that is amazingly well balanced and forgiving, both in its rotational tendencies and its suspension setup. The rear-drive R8 GT2 has very strong power to weight, and is quite stiff, but rarely at the expense of damping limitation or oversteer, not even with throttle-lift. Now, I only tested the default setup, which includes a full range of traction control and ABS levels, so you can scale these interventions to suit your driving style. But for drivers who want to jump in and gain confidence quickly and put lots of laps in, this is a great package.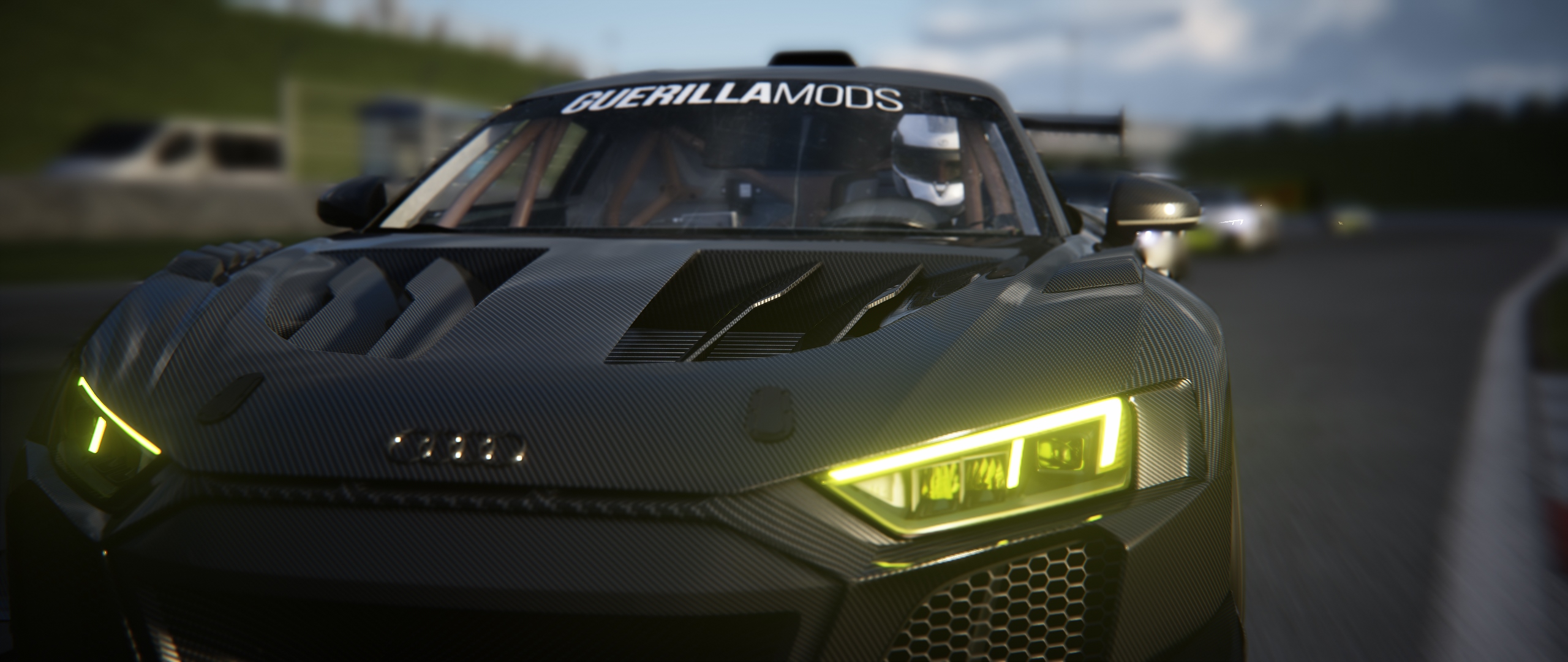 As I creep closer to race day in the more brutal RSS GTs, then, I'd be smart to start paring back the aids in the in the R8 to give me a better sense of the limits without them. But until then, there's nothing wrong with marveling at the razor-sharp turn-in and well-telegraphed, progressive hints of rear (and front) wheel slip) and nicely-weighted force feedback.
The R8 GT2 should see its public release very soon; then we can all start scheduling it for our own race series. And who knows if Guerilla Mods will start filling the GT2 grid with rivals…